iHeartCountry: Dierks Bentley Performs With Kelsea Ballerini, Lady Antebellum Unveils New Song & More Highlights
posted by iHeartRadio Editorial Team -
Austin, Texas felt a heat stroke on Saturday night (May 6) when our 2017 iHeartCountry Festival, A Music Experience By AT&T, took over the city with a powerhouse lineup of country music superstars. It was an evening full of special music moments (both classic and new) as Little Big Town, Jason Aldean and many others hit the Frank Erwin Center for the annual affair.
From Dierks Bentley's surprise performance with Kelsea Ballerini to Lady Antebellum's new song unveil, the night exploded social media timelines and we were watching as all the action unfolded during the star-studded night. If you missed out on the festivity, iHeartRadio has you covered with a comprehensive round-up of some of the biggest moments. Take a look below!
You can re-live the iHeartCountry Festival during the special TV broadcast on May 19 at 9 p.m. ET/PT on Audience via DIRECTV Channel 239, DIRECTV NOW, or U-verse Channel 1114.
Jason Aldean Closes Out iHeartCountry Festival Like A Rock Star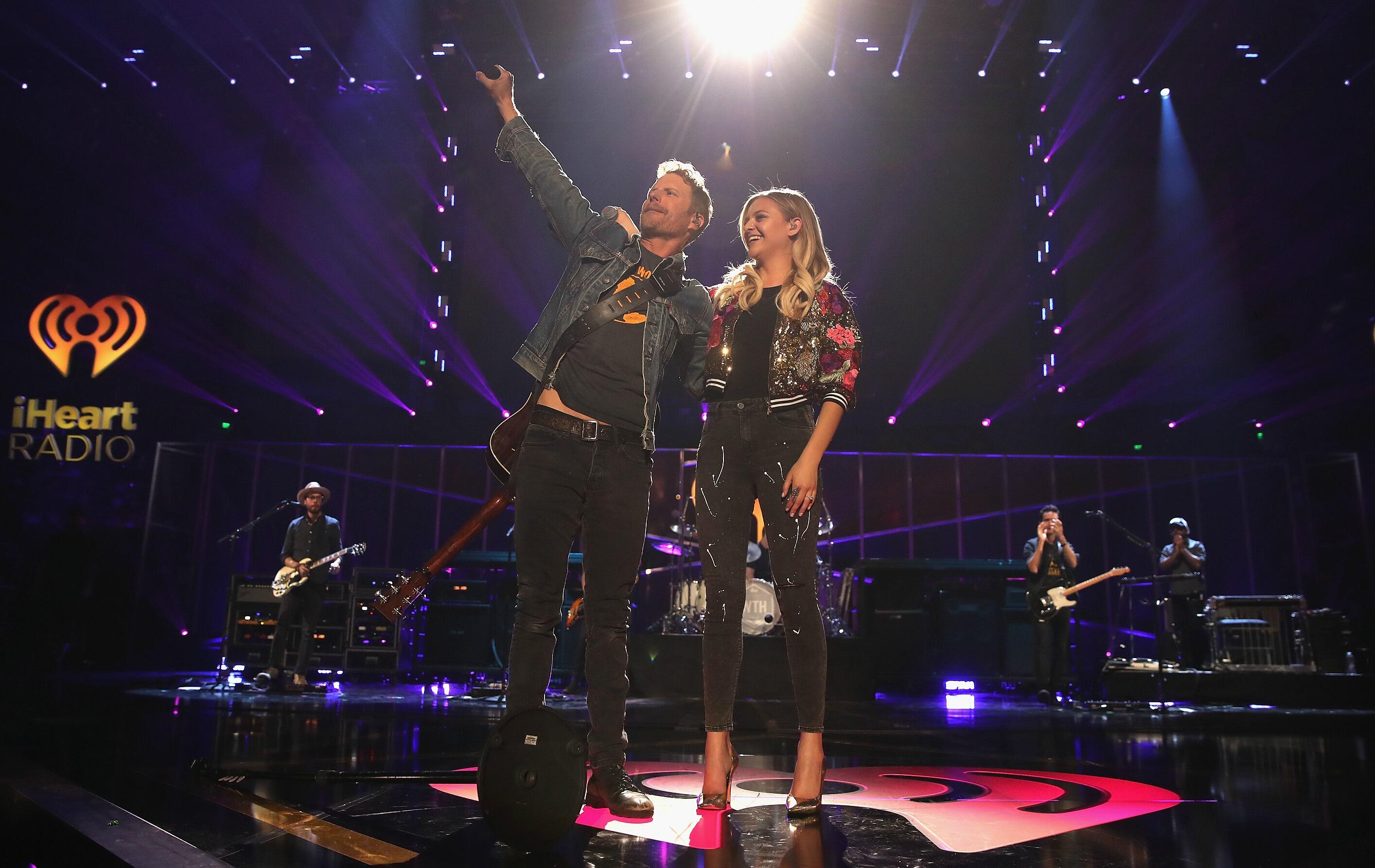 Little Big Town, Darius Rucker and Kelsea Ballerini were just a few of the country heavyweights to hit our 2017 iHeartCountry Festival, A Music Experience By AT&T, but it was Jason Aldean who closed out the star-studded Austin celebration in (musical) style.
Introduced by Bobby Bones, Aldean showed up with his five-piece band by his side, upping the ante for the star-studded affair with a number of his country smashes. But as one of the longest sets of the evening, the country titan delivered them like a true rock star, offering banter with the audience, guitar shredding and making sure to keep the crowd on their feet, or at least for most of the time.
After kicking off his set with "Lights Come On," which was followed by "They Don't Know," "A Little More Summertime and "Dirt Road Anthem," the country superstar revealed that he's not one for slow cuts and far more about that party lifestyle. "Wednesday, y'all got to be at work the next morning. Y'all party and call in sick. I love it. It's my kind of people here Texas," he said of the Austin crowd, only to transition to the appropriate "My Kinda Party" and then closing 2008 hit, "She's Country."
Dierks Bentley Teams Up With Kelsea Ballerini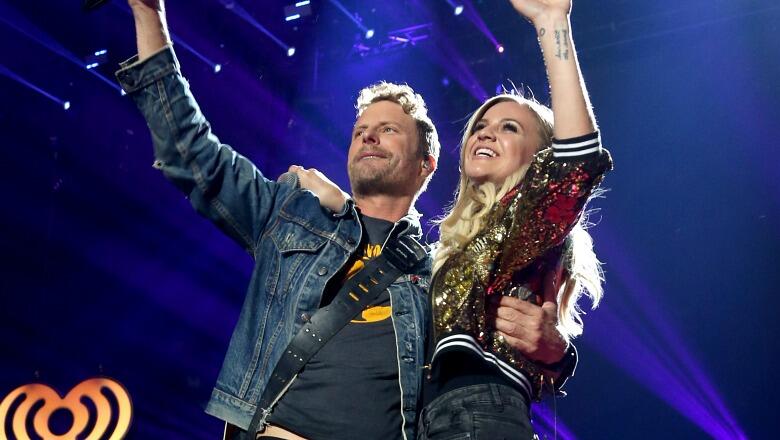 Photo: Getty Images
Stars crossed paths on Saturday night (May 6) when Dierks Bentley invited Kelsea Ballerini on stage for a surprise collaboration of "Different for Girls" during his set on Saturday night. Smack dab in the middle of his 25-minute set, which included numbers like "I Hold On," "Tip It on Back," "Black," "Somewhere on a Beach" and "Drunk on a Plane," the 41-year-old country titan surprised the sold-out Frank Erwin Center with Ballerini.
Taking over honors for Elle King, who originally sings on the Black single, Bentley told the crowd that the on-stage collaboration is "something that [they'll] never see anywhere else again." Wearing a sparkly jacket, the 23-year-old pranced onto the stage and immediately started delivering lines, before the two went deep with the rare collab.
Lady Antebellum Unveils New Song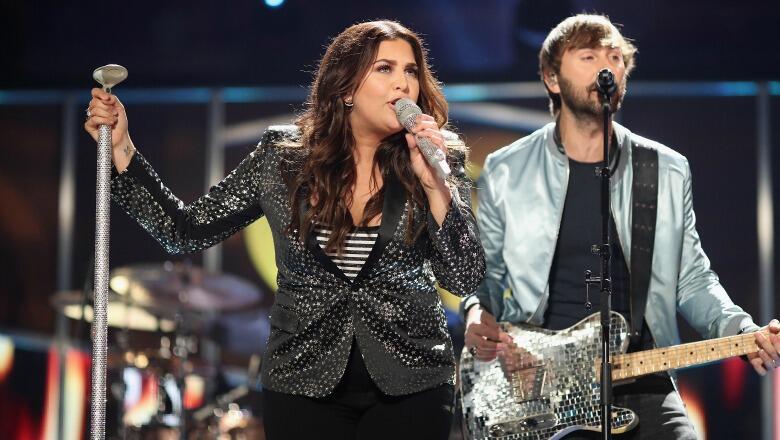 Photo: Getty Images
Hillary Scott, Charles Kelley and Dave Haywood of Lady Antebellum graced the main stage at Austin's Frank Erwin Center to deliver a mini-set of hits. Presented by Witney Carson of "Dancing With The Stars," the trio opened with their jazzy number "You Look Good" featuring an impressive horn section. After their performance of the seductive "Bartender," Lady A treated the audience to the first listen of "Heart Break" -- a tune about being single and content for the summer -- off their forthcoming album of the same name.
Bobby Bones Brings Out Chris Janson For Surprise Collaboration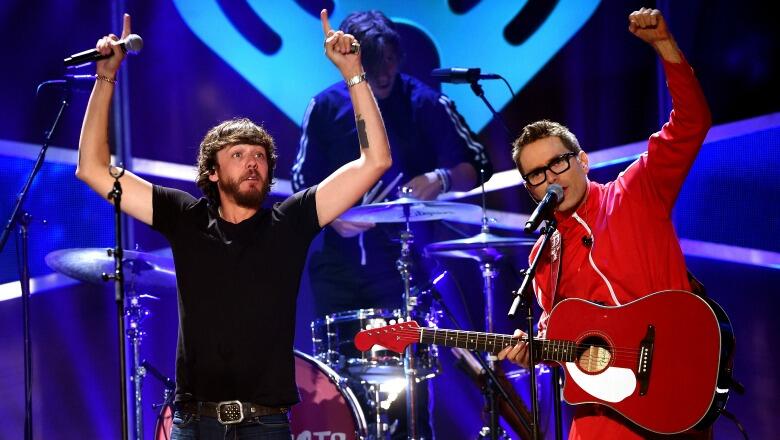 Photo: Getty Images
Bobby Bones and Chris Janson may have previously sung "Buy Me A Boat" with mouths full of marshmallows in the past, but the pair delivered the real deal on Saturday night. Janson, who performed as part of the Daytime Village, surprised the Frank Erwin Center with his rendition of the smash hit, which passed the million sales mark in late 2016. Alongside The Raging Idiots, Bones teased the crowd, telling them that he wanted to bring out a friend. "He had a No. 1 song because you loved him so much. Welcome my buddy, Chris Janson!" he said.
It was the finale number, so you better believe that the Janson, Bones and the rest of the gang went full-throttle, delivering the most energetic moment of the evening so far. Janson further proved his chops at the end of the set, working his skills on the harmonica that only left folks cheering for more.
Little Big Town Perform Taylor Swift-Penned Ballad 'Better Man'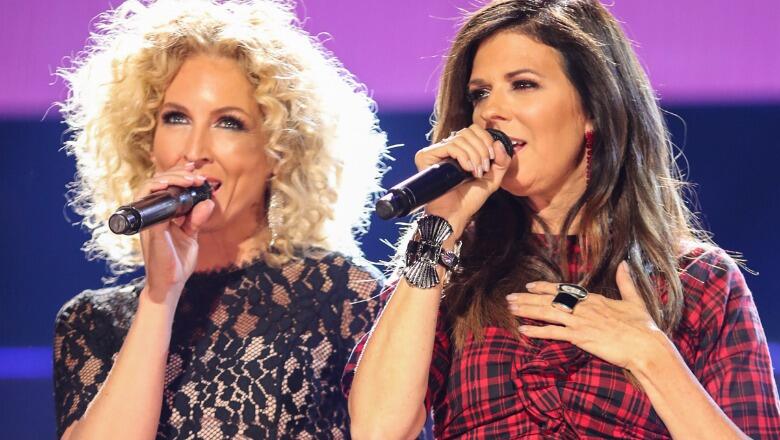 Photo: Chris Polk for Getty Images
Little Big Town delivered an emotional performance of their hit single "Better Man," a mournful ballad that was written by Taylor Swift and was pitched to the four-piece country band via email. The track was released as a single last October -- which peaked at no. 1 on Billboard's Hot Country Songs chart -- and appeared on their eight studio album The Breaker, released in February.
Kip Moore's Guns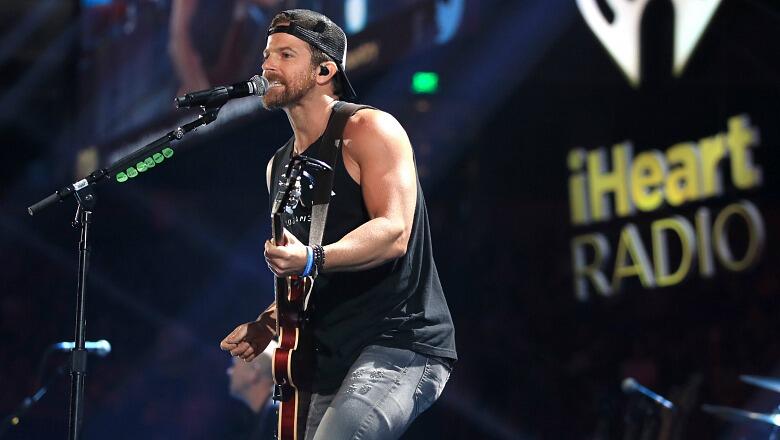 Photo: Getty Images
After a string of west coast tour dates, Kip Moore took over Austin, Texas, and the Twitterverse couldn't stop talking about how jacked he looked. Hitting his mark with cuts like "Wild Ones," "Beer Money" and "More Girls Like You," it was a full-fledged Kip showcase, but everyone seemed to be focused on how hot the country superstar looked. We can't make this stuff up. Here are just a few examples!
Jake Owen Brings Along His 'Good Company'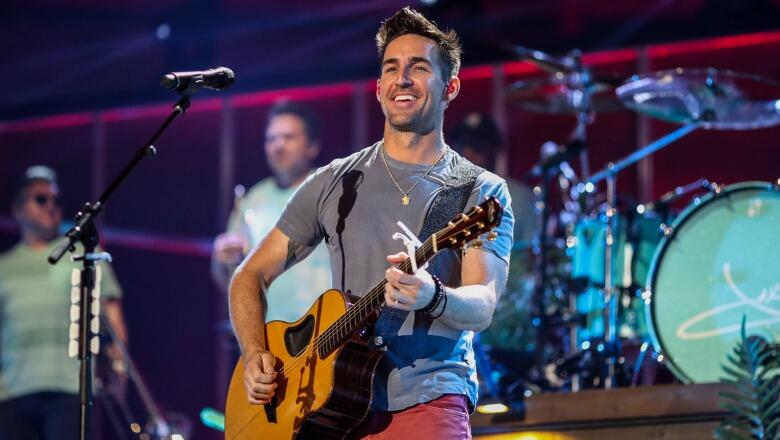 Photo: Chris Polk for iHeartRadio
Fresh off Old Dominion's kickoff set, Owen proved to be a memorable set in the evening when he recruited his eight-piece band for an electric set that had the venue on their feet. Among the cuts featured in his tropical-themed stage setup included "American Country Love Song," "Good Company" and "The One That Got Away." However, if anyone knows the country superstar, or at least have attended his shows, the 15-minute set wouldn't be complete if the 35-year-old and his backing band didn't churn out the feel-good "Barefoot Blue Jean Night" for the finale. Off his 2011 LP of the same name, Owen paced back and forth to each side of the stage without shoes, giving new meaning to the song title.
Rascal Flatts Launch 'Life Is A Highway' Sing Along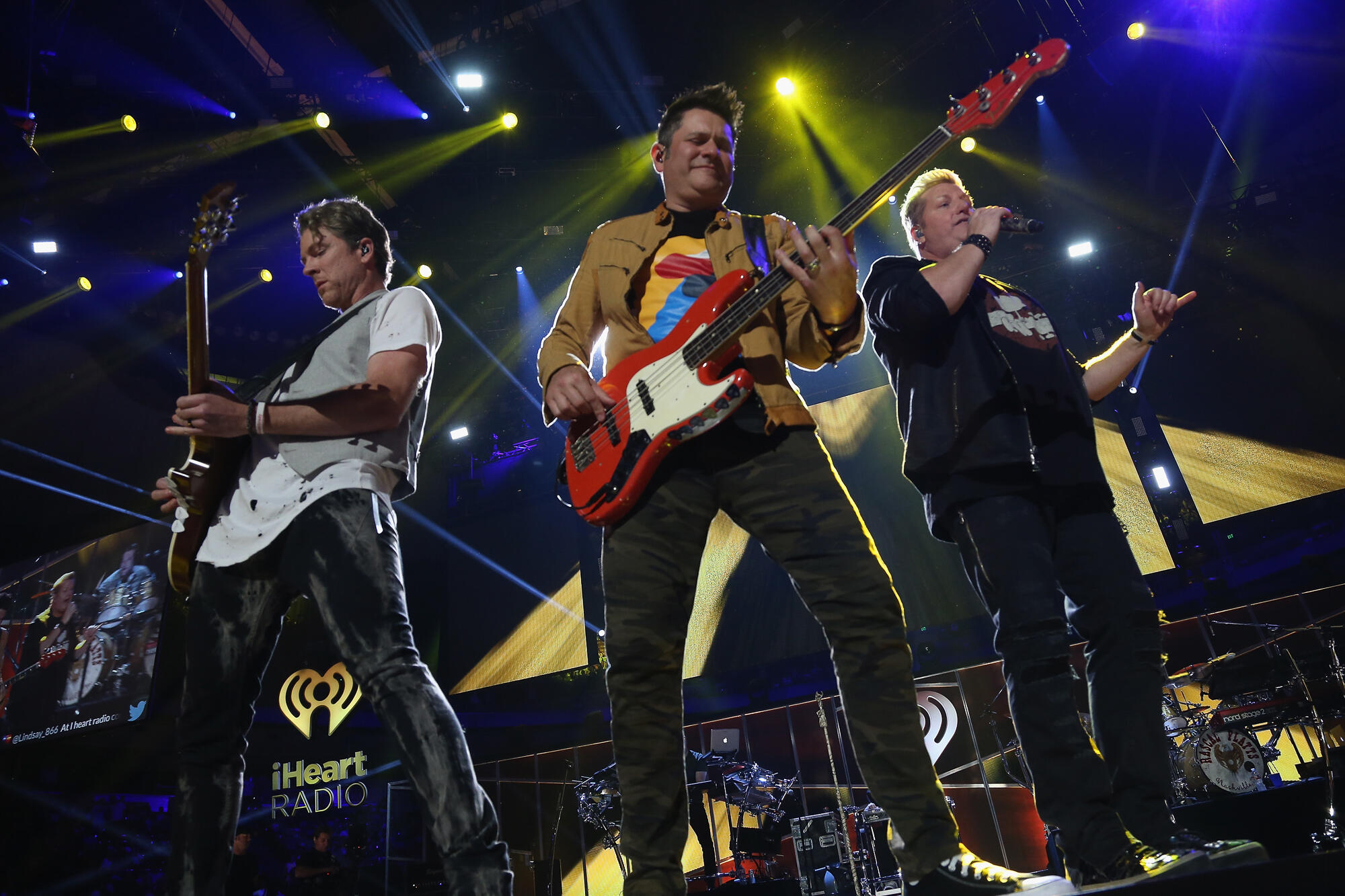 Right before headliner Jason Aldean took the stage, country music heavyweights Rascal Flatts opened their set with a nostalgic performance of their 2006 release "Life Is A Highway." During their opening number, the trio -- Gary LeVox, Joe Don Rooney, and Jay DeMarcus -- traveled the stage and allowed the sold-out crowd to participate in an infectious sing along of the venturesome chorus. Flatts also performed their latest single, the poignant "Yours if You Want It" off their tenth studio album Back To Us, and closed out their mini-set with a confetti explosion.